Resin
Have you been looking to add a unique visual touch to your property? Perhaps you are instead hoping to replace an existing concrete driveway or walkway. These are two of the numerous issues which can be addressed through the use of resin-bound gravel and Block Paving. However, you might not be entirely familiar with how this surface functions as well as its numerous benefits. Let us examine why resin-bound gravel is a highly popular option so that you can make an informed decision when discussing your options with the experts at Executive Paving.
What is Resin-Bound Gravel?
As the name suggests, this surface is primarily comprised of gravel. However, each individual particle is essentially "glued" together thanks to the presence of a proprietary resin found within the matrix. This gravel is available in a variety of styles and it can be used to accommodate even the most challenging property requirements.
The Issue of Drainage
One of the problems associated with certain surfaces such as Tarmac and concrete is that drainage can be an issue. This is particularly the case if the location in question is extremely old or it has not been properly maintained. Any water that is allowed to pool can further deteriorate the surface and lead to more profound concerns such as erosion over time.
On the contrary, resin-bound surfaces are formulated in such a way as to allow water to drain through the numerous small holes found between each piece of gravel. As opposed to pooling, the water simply percolates into the ground below. Although this is possible with traditional gravel, its loose nature can be tough to maintain and those with mobility problems will have difficulty negotiating these surfaces.
The Additional Advantages of Resin-Bound Gravel
Another important point to mention is that these surfaces can be poured to accommodate nearly any dimension. This is also a very environmentally friendly option; always a concern if you are hoping to adopt a green approach around your home. Resin-bound gravel is available in a kaleidoscope of colours, so matching the existing decor of your home will not present an issue. Finally, this surface is quite easy to maintain and its naturally waterproof quality will ensure years of continuous use even if you live in an area associated with harsh weather on occasion. The installation process is straightforward and most jobs can be completed within a single day. After the surface has been allowed to cure, it can be used immediately.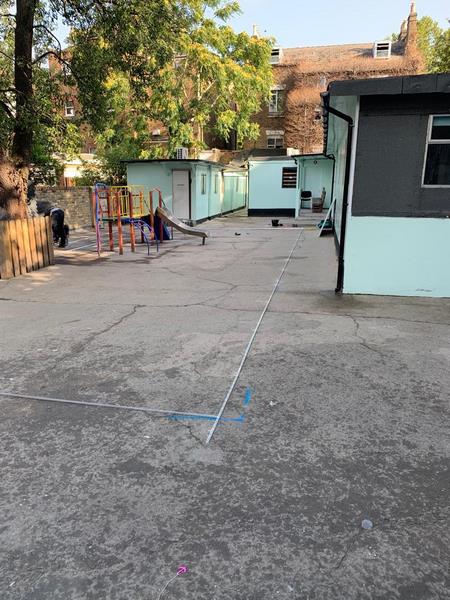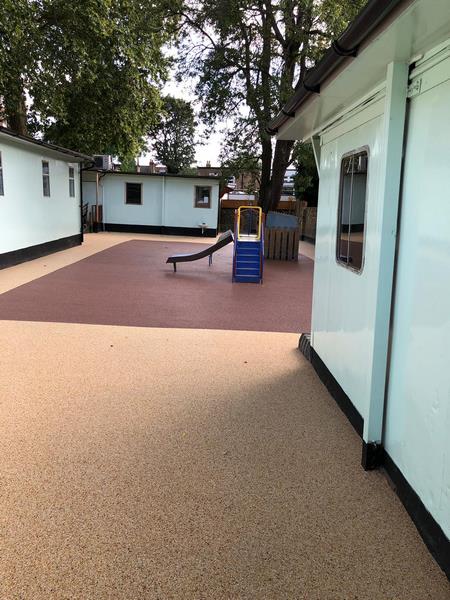 Working with the Professionals at Executive Paving
We are more than happy to offer resin-bound gravel within our numerous other services. Our team will work with you from the very beginning in order to ensure that any questions and concerns are immediately addressed. Whether you are hoping to add a unique touch to your property or you have experienced drainage issues in the past, we are always here to help. Take a moment to contact a representative in order to learn more or to schedule a consultation.